Go back to list of posts
Networking
Client relationships
What Does The Future Of Networking Look Like For Professionals?
September 1, 2021
With so many changes to the professional world, networking may look different in the future. Here is what you can expect from the future of networking and how you can build long-lasting connections.
Share the article
Professional Networking Is Adapting At The Speed Of Light- Don't Get Left Behind
Whether it's to jumpstart their career or grow their business, everyone seems to want to network. 
Professional networking, whether done in person or online, allows people to forge new relationships that are mutually beneficial. 
A strong network opens doors to new opportunities and information that may not be available without that connection. Business owners and entrepreneurs are more connected than ever, so growing your professional network should be easy, right? 
In the current climate of networking, it can be a daunting task to turn acquaintances and online connections into meaningful business partnerships. Not only that, transforming virtual contacts into face-to-face meetings is an even bigger challenge. 
Fortunately, the future of networking is bridging the gap between in person and virtual networking to allow an easy path for turning online connections into essential business relationships. 
Take a look at why networking is good for your business, what the future holds for professional networking, and why networking is going to be even more important in the near future. 
Is Networking Good For Business?
If you are looking to grow your career and increase your professional opportunities, a good network can get you there. Networking for your business is among the best resources for success and personal development. 
There are many benefits a solid professional network can offer you and your business. 
More Confidence: A strong network will give you the confidence you need to tackle new opportunities and meet new people. 
Stronger Business Connections: Building personal relationships will make the conversion to business connection more fluid. 
Access To Fresh Ideas: As you meet new people, your conversations will inevitably yield new, fresh ideas that you can bring to your business practices. 
Career Advancement: New connections may open doors to new job opportunities that you would have missed out on if you didn't take the time to build a rapport with someone from that company or department. 
Different Perspectives On Your Industry: Including people from other sectors or related fields in your network will allow you to gain a new perspective on your business and industry.  
Long-Lasting Personal And Professional Relationships: The key to networking is to cultivate relationships for the long term. Just because someone can't offer you a favor or opportunity now doesn't mean they will never be in the position to. 

While networking is crucial for professional success, it doesn't always come naturally. Some people may even dread the thought of initiating a conversation with a stranger, even in a conference setting. 
The good news is that the future of networking holds new and exciting ways to make personal connections that don't all involve striking up a discussion in an airport waiting area. And these opportunities are about to become more critical than ever before.
Why Is Networking Going To Be Even More Important In The Near Future?
It's no secret that the more connected you are, the more successful you will become. Both personal and professional relationships will offer a return on the time you've invested throughout your career.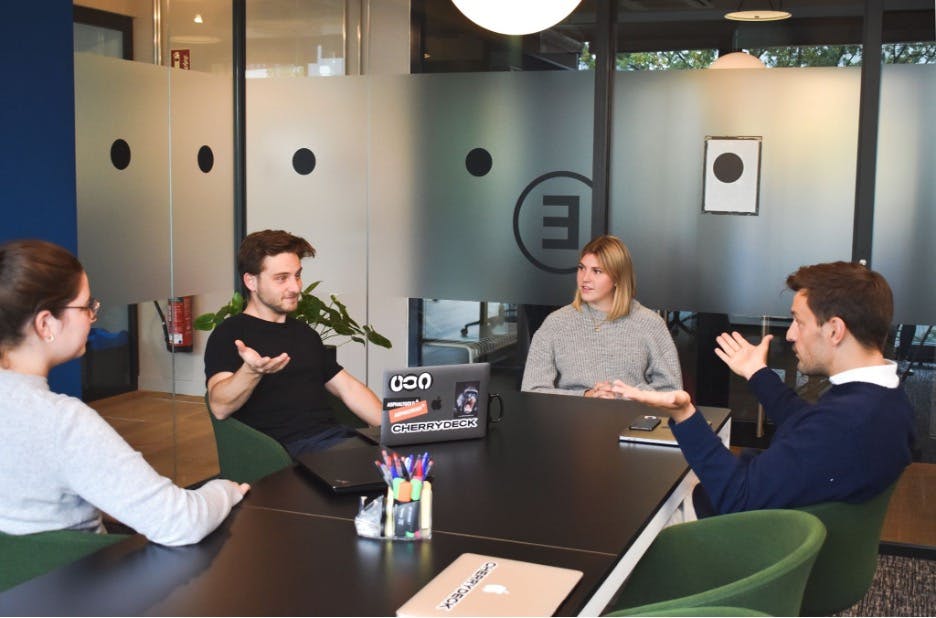 Photo by Cherrydeck on Unsplash
Professional networking also helps you develop your skills, connects you with potential mentors and clients, as well as allows you to gain the resources you need to move along your career path. You should carefully cultivate these connections for long-term success. 
Not only that, with remote employment rapidly growing, professionals need a social outlet to combat loneliness and isolation. Working from home immediately limits the natural networking opportunities that arise during a typical workday. 
As more and more professionals work remotely, networking and strong personal relationships become even more crucial. Here are some ways networking will become even more critical in the future. 
What Is The Future Of Networking?
Networking has often been viewed as a downtime activity. Many people would look for networking opportunities as a way to pass the time. They may strike up a conversation in a waiting room or make time to attend an industry happy hour. 
But in a world in which more and more people are introverted and uncomfortable in large crowds, the idea of approaching a random person seems unfathomable. The changes we see in networking will be fueled by worldwide changes in technology and workplace demographics. 
The future of networking involves streamlined applications and accessible opportunities to prevent the feeling of FOMO (fear of missing out) that comes from the desire to be connected with what's going on constantly. 
Let's take a look at four professional networking developments you can expect to see in the near future. 
1. Business Networking: Dating Style
We've all heard of dating apps. The especially popular ones have participants "swipe right" when they are interested in a potential partner. These platforms have spawned platforms that focus on professional networking. 
Many of these original brands have maintained the standard formatting and process but altered the purpose to focus on building business relationships. 
Design A Profile: The initial profile is simply an image and essential background information. More data is unlocked if a match is made.  
Swipe Deck: Users swipe through the suggested deck of potential matches, which are offered based on what information they put into the app. 
Make A Match: Professionals "swipe right" or favorite the users they feel may lead to a good business connection. 
Connect: If both users show interest, they unlock a private chat that you can use to make initial contact. 
Meet Up: If the chat goes well, users can plan to meet in person for more traditional networking. 
This "dating style" of networking is also beneficial because it keeps you from spending time developing relationships that may not convert into promising professional relationships. 
The new networking style allows professionals to find business matches during breaks in their busy day with minimal pressure. 
Users don't have to carve time out of their busy schedules just for networking. These apps are easy to use during a morning commute on public transportation or as you eat lunch in between meetings. 
2. Tailor-Made Networking Meetups
Many professionals are dissatisfied with networking because they just don't have enough time to dedicate to the process. 
Business professionals indeed spend so much time commuting, participating in meetings, and working on their to-do lists that little time is left for networking. 
Rather than approaching a stranger during happy hour, professionals have the option to join meetups dedicated to networking within their specific field, demographics, or interest. 
Women-Only Business Conferences
Meetups Dedicated To The Experience Of Business Owners Of Color 
Networking Events For Young Entrepreneurs
LinkedIn Or Facebook Groups Dedicated To Your Professional Niche  
Dedicated meetups with clearly advertised purposes are a great way to network, especially when you're an introvert or feel isolated in your field. They add context to your networking efforts and allow you to connect with like-minded individuals who may have similar experiences.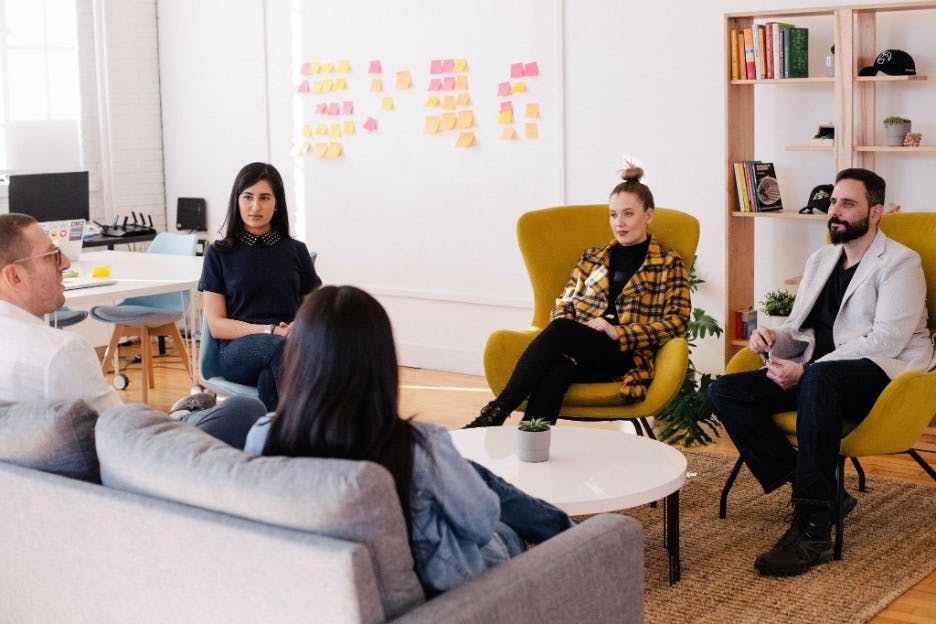 3. Business-Built Internal Networks 
Networking isn't just for professionals looking to find a new job. It can also be beneficial to existing employees within an organization. One way to ensure qualified professionals want to remain with their company is to offer a sense of community. 
By establishing a network within an organization, businesses will help employees from different teams, departments, and even locations connect on a regular basis. 
These connections may show career ambitions that can help fill positions in the future. An internal network may also allow employees to connect with mentors, new opportunities, and sources of help or advice. 
Business-built networks are essential as companies grow on a global scale. Imagine connecting with a coworker in another country. This experience will not only lead to a new contact but the opportunity for a fresh perspective. 
4. AI-Driven Networking Experiences 
With AI (artificial intelligence) becoming a large part of our day-to-day lives, it's no surprise that it will impact the world of professional networking. 
The algorithm can analyze the professional's data to identify career goals, interests, and general experience. A bot can match the user to like-minded individuals to streamline the networking process with the networker's consent. 
If you are a small business owner, this technology will allow you to optimize your professional contacts. Professionals with eCommerce will be better able to build relationships with vendors, suppliers, and new customers worldwide as the AI algorithm connects them with the right people. 
AI-driven networking experiences can help you raise capital, identify leads, and close deals by making their business network more effective. 
Keep Your Fingers On The Pulse Of Modern Networking
Technology and the business world are constantly evolving and changing. As a professional, always remember that you aren't limited to just one platform when it comes to making connections and building your network. 
Even though in-person networking may seem counterintuitive as our lives become more and more digitized, it's essential to seek out live connections still when possible. Maintaining both face-to-face and virtual relationships will give you the most significant benefits of professional networking. 
Networking is essential for professional success. Be sure to stay on top of the latest developments in networking opportunities and always be open to change. 
FAQs
How do you network with strangers? 
To network when you don't know anyone, you'll need to prepare some tried-and-true icebreakers, set a networking goal, and leave your awkwardness at the door. 
What are some things new real estate agents can't live without? 
Some things that should be on your new real estate agent checklist are to optimize your Facebook Business page, create a CRM, and attend local business meetups. 
Should I follow up after meeting a new contact? 
Yes! Always follow up within 24 hours of making a new contact to establish interest in building a professional relationship.