Go back to list of posts
Legal
Client relationships
 3 Proven Ways Attorneys Build Trust With New Clients
October 21, 2021
Find out how to build solid, trusting relationships with new clients and keep them coming back to you for your legal services
Share the article

Learn How Successful Lawyers Develop Trust With Their Clients To Improve Business
Business owners in every industry know that building trust in business is crucial for long term success. This is especially true for attorneys looking to build their legal customer base. 
In order for your legal business to thrive, you need to keep your clients happy. 
The best way to ensure your clients are satisfied with your services is to develop lasting relationships built on a foundation of trust. 
For a lawyer, lack of trust can be detrimental to your career. Even if you started networking like a pro right out of law school, business partnerships and new clients won't stick around for long if you don't demonstrate solid characteristics of trustworthiness. 
However, trust isn't something you can just order on Amazon. It takes considerable time and effort. How do you make sure others view you as trustworthy?
Let's take a look at why building trust is important, three ways you can build trust with new clients, and best practices you can use in your small business to build long term relationships with your clients.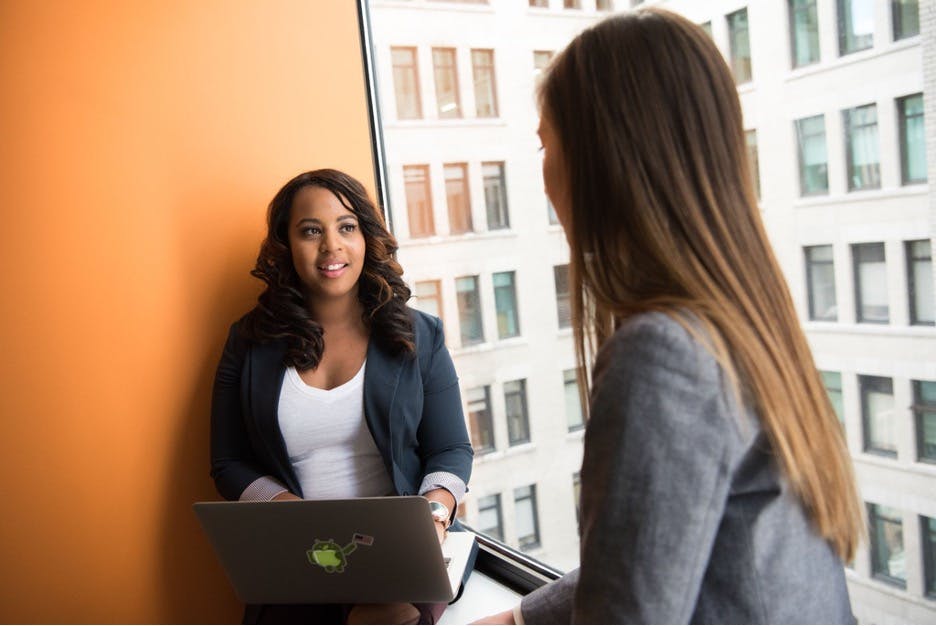 Photo by Christina @ wocintechchat.com on Unsplash
Why Is Building Trust Important For Attorneys?
When you encounter a potential new client, they are searching for help with a legal issue that they cannot handle on their own. 
They want to hire a lawyer they can trust who has the skills and experience to handle their problem correctly. Here are some benefits of gaining your clients' trust. 
Provide Worthy Services: You are in the legal field to help people. When new clients trust you, you can offer your best law expertise that will ease their worries. 
Less Stress For Everyone: When you build a trusting relationship with clients, it eases stress for both of you. Each party can do its part to ensure the case goes as planned. 
More Accurate Information: Since your client trusts you, they will be more forthcoming with vital information to help you build their case. It also prevents surprises later down the road. 
Improves Your Reputation: Clients who trust you turn into valuable referrals. When word gets out that you are a lawyer people can trust, it will increase your leads and the chances for positive customer reviews.  
If new clients feel they cannot trust you are your firm, they will move on to the next attorney on their list. This means you stand to lose valuable clients as you struggle to find someone who will trust your legal services. 
Here are three strategies you can use to build trust in your small business and legal services. 
How To Build Trust With Three Proven Strategies 
As you work towards building trust with your clients, remember that there are three levels of trust.
Ability: Having the knowledge or skills to influence a particular area. 
Integrity: The truster's perception that you stick to a set of principles or values. 
Benevolence: The extent that you are perceived as wanting to do good for others. 

When combined, these three levels of trust enhance the customer experience. You must build upon each level of trust and prove to your new clients that you are worthy of customer trust. 
Here are three strategies you can implement today to build a trusting relationship with your new customers. 
1. Transparent, Constant Communication 
Building trust starts with consistent communication and transparency. Clients want lawyers who are easily reached and available when they need them. 
As soon as essential matters come up, clients should have multiple ways to reach you. Make sure your phone number, email address, and social media messaging are visible and communicated. You may even want to consider setting up a client portal or dashboard to add a layer of communication. 
Remember to respond as soon as possible to client concerns. When your customers know you are there for them, they will begin to trust your expertise. 
Additionally, transparency is critical when building trust. Never over promise or fail to complete a promised task. Set clear expectations for response times and always set an out-of-office message if you are unavailable. 
The more transparent you are with your clients, the more they will trust that you are the right legal professional for the job. 
2. Manage Customer Expectations
Your goal is always to provide top-notch service to your existing and new clients. However, not every outcome will be positive. Be honest and upfront with your clients, even if the case seems like a slam dunk. 
You must explain all possible outcomes and what that means for the client's situation. Never get their hopes up or withhold possibilities. Always let them know that their well-being is your number one priority. 
Overpromising not only causes customer dissatisfaction when things don't go their way but can cause a loss of trust that will tarnish your precious reputation. 
On the other hand, managing expectations can lead to increased trust if the results turn out as you predicted or better.
3. Network Your Law Firm To Build Personal Relationships
Whether running a legal firm start-up or working for a big firm, business leaders know that networking is a great way to build business relationships and gain new clients. 
Professional networking is geared towards building long-term relationships that are mutually beneficial. These connections can lead to referrals, as well as new clients from places you least expected. 
When you network your law firm, you increase its visibility. And networking isn't just about attending attorney meetups or hosting a booth at a trade show. 
Networking can be volunteering your valuable time to a community event or attending a charity fundraiser.  As more and more people see you and your law firm supporting important upfront causes, clients will know that they can trust you. 
Best Practices For Small Businesses To Maintain A Client Trust 
Your job isn't over once you've gained your client's trust. It's important to maintain a high-quality level of trust; you must consistently demonstrate traits and habits to strengthen consumer trust. 
Here are some best practices legal entrepreneurs can follow to ensure they build trusting, lasting relationships with their clientele. 
Practice Active Listening 
As a lawyer, you're used to delivering information and advocating on behalf of your client. But communication goes both ways. 
Clients need to know that you're on their list and there for them when they want to speak. 
During consultations and meetings, leave time to ask questions or voice their opinions on what's going on. Always listen to their concerns at the moment they wish to share. 
Here are some ways to demonstrate active listening. 
Establish Rapport: Be sure to ask questions about what's essential to your clients, like their family members, pets, or job. 
Use Nonverbal Cues: Nod, make eye contact and lean forward to demonstrate that you are listening. 
Use Verbal Affirmations: Phrases like "I see," "I understand," or "Sure" let the speaker know you are engaged. 
Paraphrase: When responding, include a synopsis of what they just said to confirm your understanding and demonstrate that you were listening.
Active listening not only impresses your clients as they interact with you but is a massive step towards building trust that will last. 
Respond In A Reasonable Timeframe 
Even though humans are more connected than ever, it's easy for communication to slip past us. Keep an eye out for customer communication and promptly respond. 
Set reasonable timeframes for response time. For example, let clients know up front that you will respond to emails within 24 hours but are available by call or text in the event of an emergency. 
Once you set those timeframes, stick to them to demonstrate your trustworthiness. 
Get To Know Your Clients
Nothing chases away clients faster than if they think you see them as a paycheck.  Before you get down to business, take a moment to get to know your clients. 
Ask them about their day or where they are from. Use clues like a baseball hat or bumper sticker to ask questions about a favorite team or vacation spot. 
Demonstrating interest in them as a person will let your new clients know that they can trust you. Then you can seal the deal with your legal expertise. 
Sharpen Your Skills
No matter how many years you have in the legal business, there is always something new to learn. 
Make it a point to attend professional development sessions and webinars that will help you expand your legal skills. 
Log these sessions on your LinkedIn profile to demonstrate that you are a lifelong learner who values your skillset and takes pride in your profession.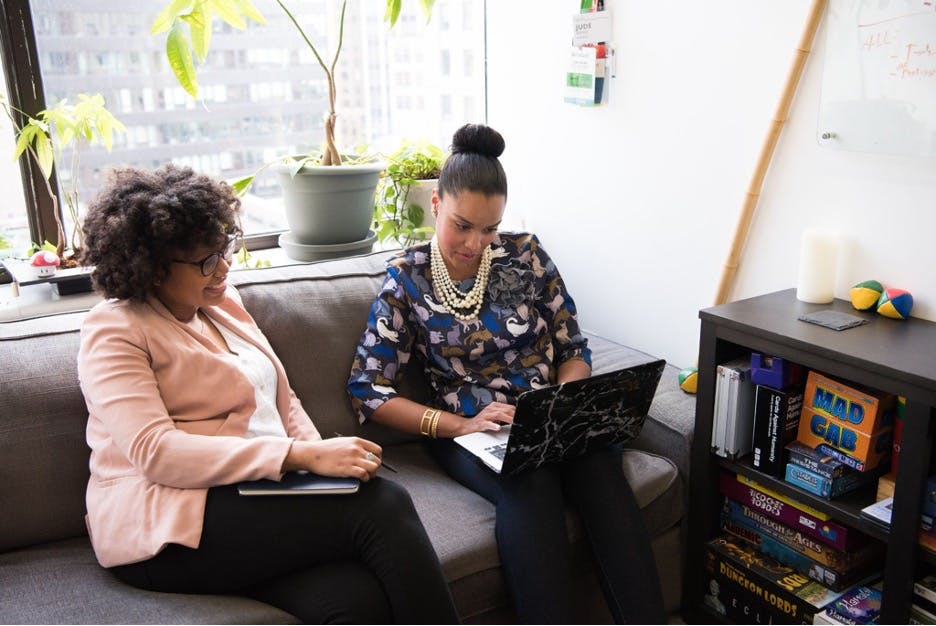 Photo by Christina @ wocintechchat.com on Unsplash
Build A Trusting Relationship With Clients To Advance your Legal Career 
Lawyers cannot ignore the importance of trust. Building great client relationships involves building trust first. 
The key takeaway is to show your clients that you view them as people first to establish a foundation of trust. Communicate frequently, demonstrate your skills, and always put your clients first. 
Once you have built trusting business relationships, maintain their trust by listening to your clients and trusting your instincts. Before long, you'll see your law career take off towards the next level of success. 
FAQs
How can I grow my professional network? 
Grow your professional network by attending various networking events, offering more than you ask for, and following up frequently with each connection you make. 
What are some types of networking events I can attend? 
Three types of networking events include fundraisers, industry happy hours, and conferences for professionals in your field. 
Should lawyers be on social media? 
While lawyers should avoid social media posts about their clients or cases, establishing a LinkedIn or Facebook Business presence can be helpful for their career. Consider posting neutral legal humor, informative blog posts, or relevant news articles.